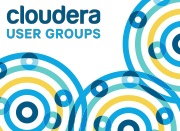 Big Industries, as main sponsor of the Belgium Cloudera User Group organized a Cloudera Meetup on Wedn. October 4th, 2017 in our offices at Cronos in Kontich.
The User Group is aimed at Cloudera customers and users and everyone who wants to learn more about the Hadoop eco-system. We aim at combining talks about future Hadoop roadmaps with stories from the trenches.
If you would like to participate to the meetup, please register on the official Meetup Page
Agenda
Cloudera Altus
Cloudera Altus, a Platform-as-a-Service (PaaS) offering makes it easier to run large-scale data processing applications on public cloud. The Altus service helps data engineers use on-demand infrastructure to speed the creation and operation of elastic data pipelines that power sophisticated, data-driven applications. Altus also reduces the risk associated with cloud migrations. It provides users with familiar tools packaged in an open, unified, enterprise-grade platform service that delivers common storage, metadata, security, and management across multiple data engineering applications.
Speaker: Wim Vilano, Sales Engineer at Cloudera
Cloudera on Microsoft Azure
Deploy the full power of Cloudera's enterprise data hub on-demand with Cloudera Director, or through the Microsoft Azure Marketplace. Quickly launch, run, and scale production Hadoop clusters that meet your demanding data workloads.
Speaker: Nathan Bijnens, Cloud Solution Architect at Microsoft
Cloudera from the trenches: Cloud implementation at a Public Sector customer (Testimonial)
The vision for the pilot is primarily to implement predictive analytics use cases across business and operational domains, working with large to very large datasets. The environment is a shared, multi-tenant data lake that can be used by multiple departments and integrates with standard corporate reporting tools and in-house developed applications in order to run pre-defined queries. The platform also has the capabilities to support data mining, predictive modelling and machine learning.
Speaker: Robert Gibbon, Partner Big Industries