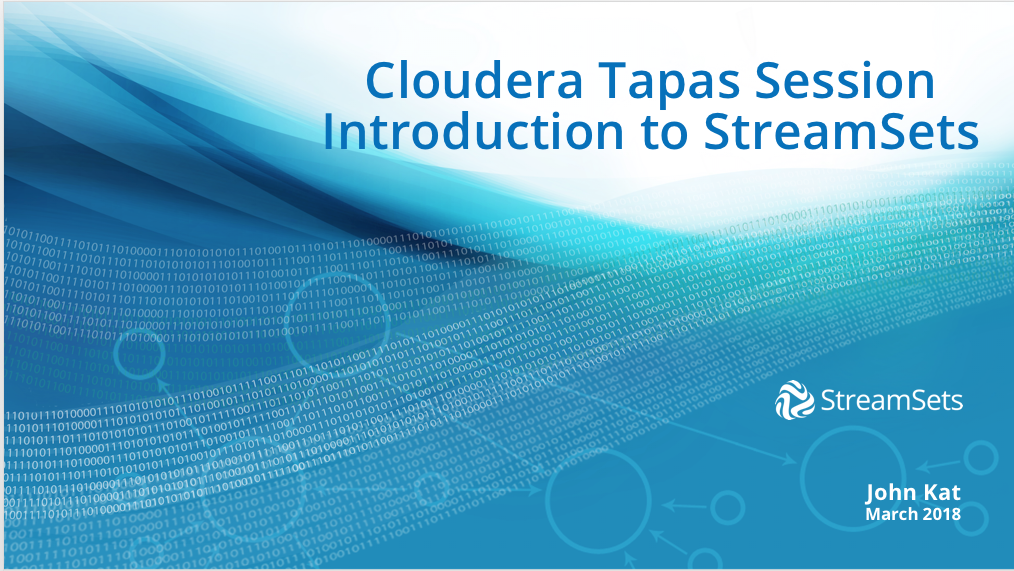 Are you a Data Consultant, a Data Engineer, a Data Scientist or analist and interested to use a modern Big Data platform? In that case the Cloudera Training Tapas are right for you. We promise you no 'dead by Powerpoint' but lively interaction and Hands-0n workshops. So Register and don't forget to bring your laptop!

2018 March 14th; 13:00 - 17:00: Hands-on with StreamSets

Unlocking the potential of Big Data requires getting consumption-ready data into the enterprise data hub while dealing with constantly-changing sources, consuming applications and business requirements. The StreamSets partnership and technical integrations with Cloudera make it easy to build and operate continuous data flows into Cloudera Enterprise Hub that improve both the speed and quality of downstream analysis.