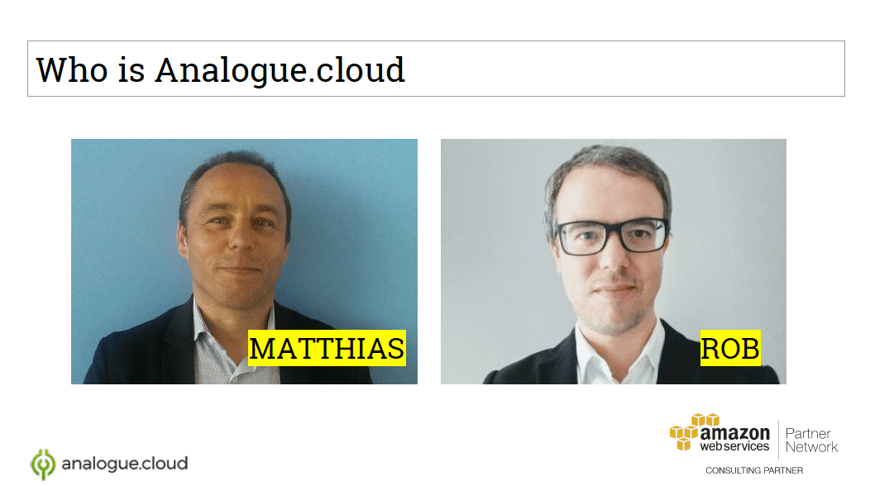 "In my view the winner : still small size, but interesting plays, super focused on AWS, strong management, they are already standard and last but not least part of Cronos, with whom we work already. Also great grow rates on a solid base already, so best return for AWS billings. Worth supporting disproportionaly !"
We are proud to announce that Analogue.cloud is the winner of the AWS Partner Network (APN) Star Contest. With this contest AWS recognizes their most prominent partners across EMEA who can develop their ever growing business even more rapidly.
We pitched our core offering being "Big Data on AWS" in front of AWS EMEA Partner top management and by bringing a customer case, we explained how our services drive innovation at our customers. We got feedback from experts and senior AWS management. On top of that, we will receive additional focus from the APN partner team in order to increase our visibility and develop a long-run partner relationship with AWS.
As the winner of the context Analogue.cloud received 5.000$ credit to be used on the AWS platform.
"Focused and experienced company ready to leverage the strengths of Cronos group."